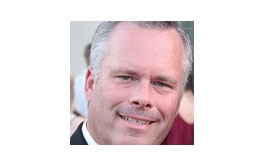 Company/Title:Principal, Niejadlik Management and Consulting LLC
Focus / Expertise:Airline systems including PSS, Revenue Management, GDS, OTA
City/Country: Bay Area California, USA
William Niejadlik is an experienced travel technologist with over 20 years of experience with airlines, travel agencies, and transportation software companies. Prior to founding his consulting practice, William was the co-founder and CTO of vayama.com, a leading online travel agency focused on international travel for 6 years. At agama, William led product design, development, back-office automation, fraud and payment systems, GDS and direct connect connectivity, and IT/Production Operations. Before agama, William was the SVP of Emerging Technology and ran the internet subsidiary of BCD Travel. William also possesses extensive airline technology experience from constructing yield management solutions with Talus/DFI, and from Sabre Decision Technologies/AADT and Schedule Systems Inc. where he constructed airline flight schedule, operations control and optimization systems. William holds his MS from Stanford University in Operations Research, a business degree from Babson and is an accomplished software/web developer on multiple platforms and operating systems.