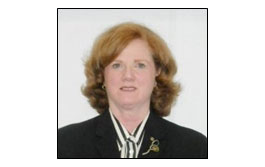 Company/Title:Founder and Principal Management Consultant K. H. Carlin & Associates
Focus / Expertise:Corporate Expense Management processes, systems and strategy.

For over 30 years Kate has been a successful consultant specializing in the execution of global sourcing plans, cost reduction strategies & leveraging technology to optimize company spend. She has deep knowledge of all major expense management systems and unique understanding of the needs and requirements of the C-level executives in respect to travel and expense management.

Clients include BioRad Laboratories, Chevron, Cornerstone Imaging, Denny's Inc, Dresdner RCM Global Investors, Electronic Arts, Epoch Adventures, Exxon, HP, KLA Tencor, McKesson, ShoreTel Inc, Solectron, Texas Instruments, URS Corporation, and Xilinx.