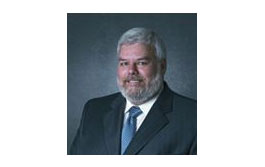 Company/Title:Senior subject matter expert on corporate travel trends
Focus / Expertise:Corporate travel trends, technology and practices. Deep knowledge of government travel practices.
City/Country: Dallas Texas, USA
Richard Wooten is a corporate travel management executive with over 17 years experience with a proven record as a leader in commercial best practices travel management. He is recognized as a leading industry professional through numerous articles in travel publications and media interviews. Named "2005 Travel Manager of the Year" and one of the top 25 most influential travel executives for 2005 and 2006 by Business Travel News. Richard served on the Board of Directors for the Association of Corporate Travel Executives (ACTE) from 1996 through 1998 and served as Vice-Chair, from 2006 through 2007 on the Board of Trustees for the National Business Travel Association Foundation. Richard developed travel management programs including travel agency selection, policy management, supplier strategy, technology, strategic meetings program and travel program communications. Under his leadership, he helped centralize travel management, implemented a single agency approach to service, and has transitioned companies to a self-service, automated travel procurement process. He focused on analysis of travel data, identifying trends and developing initiatives to reduce travel cost.