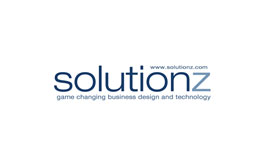 Focus / Expertise: Global consulting company and technology innovator, but first and foremost we consider ourselves value creators through giving back and through social impact.
City/Country: Tampa Florida, USA

Solutionz focuses on differentiation and innovation.

Solutionz believes in adopting a customer centric strategy and innovating are essential to growth and often the only way to make that work is to plant those seeds of innovation outside your core business so that it gets proper resources (aka food and water) and attention (aka pruning and harvesting).

Whether implementation of your idea involves people, planning, process or execution challenges, our action-based rapid strategy process will help you quickly identify the steps required to succeed.

We identify risks to the plan, both from outside (economic factors, competition, pandemic, war, terrorism) and from inside (lack of succession planning, loss of key individuals, embezzlement, product delays, loss of key clients or suppliers) and we help you to develop solid risk mitigation strategies.