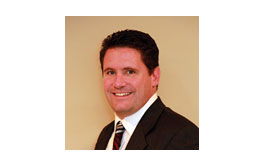 Company/Title:President Ruesink Consulting Group
Focus / Expertise:Subject expert on data and business intelligence to fuel negotiation strategies for corporate and government
City/Country: Minneapolis Minnesota
Tom Ruesink is an innovator in the travel industry space, based in Minneapolis, who is continually pushing the envelope in both how travel information is presented and how travel behaviors are driven. Prior to co-founding Ruesink Consulting Group, Tom Ruesink was a Director of Solutions Technology at Carlson Wagonlit Travel. There, he was a key contributor in growing the travel consulting practice and expanding their analysis capabilities. He was the primary architect of their ongoing travel optimization offering and was the co-project lead on the design of their Program Management Centre platform. At RCG, Tom is probably best well known for the development and implementation of a one-number scoring system at Coca-Cola that helped significantly improve compliant travel behaviors. In addition to large corporate and other clients, he also has worked with vendors like Cornerstone Information Systems, helping bring items like a Data Confidence platform to the industry. Ruesink is a frequent speaker on the topic of gamification and was part of the first class of consultants to go through a certification process on gamification architecture and consulting.