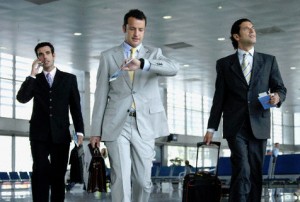 The corporate travel industry represents the highest margin and thus one of the most valuable segments for many travel suppliers and intermediates. Corporate Travelers are defined as employees who work for companies with a distinct travel policy and controls. Corporate Self-Booking Tools have become a standard global tool to automate the travel process and increase policy compliance. Expense management systems simplify the travel reimbursement process and provide an important source of spend data. Frequent business travelers are the early adopters of smartphones and thus mobile technology has major role in business travel. Emerging trends include open booking and door to door planning tools. Social media confined to comments within the corporation provides a new form of feedback for corporate travel managers and buyers. In addition to corporate travel, the significant small to medium enterprise (SME) market consists of lightly and non-managed travelers, who make have more control over vendor selection and distribution channel and thus are a valued segment for many suppliers and intermediaries.Travel Tech Consulting has worked with all the major global TMC brands and the majority of software providers in the corporate travel segment on a global basis. Norm has authored numerous publications and articles including Corporate Travel Technology Today and Tomorrow (Fall 2007); and Corporate Travel: Technology Trends and Market Analysis (Spring 2002).
Additional Corporate Travel Experts Include:
                           John Melchior, Managing Director of JME Enterprises and Consulting Ltd. 
A career co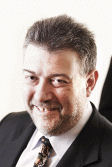 consisting of senior-level management, sales and marketing positions in the global arena for airlines, hotel and travel management companies, and corporate buyers has distinguished John as an innovative leader and expert in the travel industry. His successful career as a senior leader includes company and product launches as well as large budget and staff responsibility with companies including RADIUS, Birmingham European Airways and Maersk Travel and has enabled John to understand the global travel market from many perspectives while building numerous relationships in the industry both in the Europe and in the rest of the world. John has built up an in-depth understanding of each of the markets as well as obtaining excellent contacts worldwide. John is now managing director of JME Enterprises and Consulting Ltd., a firm that works on strategic and business development for companies from all sectors of the travel industry mainly in Europe and the United States. Educated in Denmark and now based in the United Kingdom, he has taken a number of general management courses through Insead, France, and various courses including the Advanced Management Program at Wharton School of Management in the United States. John is a frequently used speaker on the European travel conference scene.
---


 Jon Farrier, President Travel Technologists 
Coined a 'travel technology guru' by industry press, Jon Farrier's background includes various consultancies and CxO roles with US and
European-based global travel management companies and technology providers.  As the former president of World Travel (which became BCD Travel), The CIO of TQ3 Travel Solutions, the founder of Travel Technology Group (which became TRX) and a partner and CEO of GDSx, Jon has been at the center of travel technology innovation his entire carrier. Travel Tech Consulting is partnering with Jon on work for the GSA on their ETS2 initiative. Jon is an expert in all technologies related to corporate and agency operations.

                                   Richard Wooten, Business Travel Consulting

Richard Wooten is a corporate travel management executive with over 17 years experience with a proven record as a leader in commercial best practices travel management. He is recognized as a leading industry professional through numerous articles in travel publications and media interviews. Named "2005 Travel Manager of the Year" and one of the top 25 most influential travel executives for 2005 and 2006 by Business Travel News.  Richard served on the Board of Directors for the Association of Corporate Travel Executives (ACTE) from 1996 through 1998 and served as Vice-Chair, from 2006 through 2007 on the Board of Trustees for the National Business Travel Association Foundation.
Richard developed travel management programs including travel agency selection, policy management, supplier strategy, technology, strategic meetings program and travel program communications.  Under his leadership, he helped centralize travel management, implemented a single agency approach to service, and has transitioned companies to a self-service, automated travel procurement process. He focused on analysis of travel data, identifying trends and developing initiatives to reduce travel cost.
---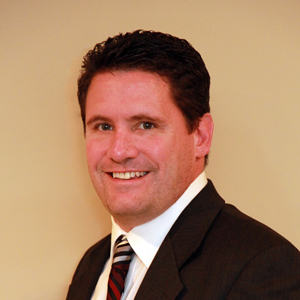 Tom Ruseink, Ruesink Consulting Group
Tom Ruesink is an innovator in the travel industry space, based in Minneapolis, who is continually pushing the envelope in both how travel information is presented and how travel behaviors are driven.Prior to co-founding Ruesink Consulting Group, Tom Ruesink was a Director of Solutions Technology at Carlson Wagonlit Travel.  There, he was a key contributor in growing the travel consulting practice and expanding their analysis capabilities.  He was the primary architect of their ongoing travel optimization offering and was the co-project lead on the design of their Program Management Centre platform.At RCG, Tom is probably best well known for the development and implementation of a one-number scoring system at Coca-Cola that helped significantly improve compliant travel behaviors.  In addition to large corporate and other clients, he also has worked with vendors like Cornerstone Information Systems, helping bring items like a Data Confidence platform to the industry. Ruesink is a frequent speaker on the topic of gamification and was part of the first class of consultants to go through a certification process on gamification architecture and consulting.