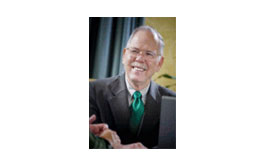 Company/Title:Principal at Travel Technology Consulting
Focus / Expertise: Airline, Distribution platforms and software companies supporting the travel ecosystem
City/Country: Dallas Texas, USA
Bob has over 20 years of experience in information technology, IT management and travel industry dynamics. He was most recently the chief architect and senior vice president for Sabre Holdings where he defined the strategy and plan to migrate from a monolithic Mainframe environment to Distributed Open Systems and a Service Oriented Architecture. Prior to being Sabre's chief architect, Mr. Offutt founded and led Sabre Labs, a technology incubator that made Sabre the industry leader in new online products and services.