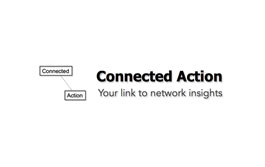 Focus / Expertise: Social Media Analytics and Strategy y
City/Country: Redwood City, CA

The Connected Action consulting group (http://www.connectedaction.net) applies social science methods in general and social network analysis (SNA) techniques in particular to enterprise and internet social media usage. SNA analysis of data from Twitter, Facebook, message boards, blogs, wikis, friend networks, and shared file systems can reveal insights into topics, issues, brands, organizations and processes. Using network insights, brand, marketing, social media and community managers can gain actionable insights into the volumes of connected content created in social media repositories.