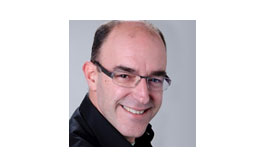 Company/Title:President, Intervention DRP
Focus / Expertise:Tour Operator and Online leisure distribution systems
City/Country: Montreal, Canada
Daniel is a business solutions analyst with 20+ years of experience in large scale, mission critical IT business solutions and systems. He is an agile strategic thinker with proven ability in process improvement, BI tools and solutions. Skilled communicator who can simply convey various facets of business requirements and processes, to find the right solutions for the context. Daniel has extensive experience in tour operator requirements definition and tour operator operations, including dynamic packaging systems. Daniel led the first commercial Integration of ITA Software He in turn Identified, selected and Sold the ITA fare quoting module to a major theme park operator, enabling the optimization of fare selection in on-line packaging, support faster response times in multi-channel shopping.