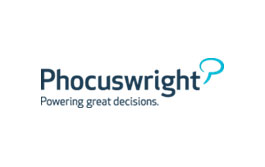 Focus / Expertise: Global Market Research on all sectors of the travel industry
City/Country: Sherman, Connecticut, USA

Phocuswright is the travel industry research authority on how travelers, suppliers and intermediaries connect. Independent, rigorous and unbiased, Phocuswright fosters smart strategic planning, tactical decision-making and organizational effectiveness. Phocuswright delivers qualitative and quantitative research on the evolving dynamics that influence travel, tourism and hospitality distribution. Our marketplace intelligence is the industry standard for segmentation, sizing, forecasting, trends, analysis and consumer travel planning behavior. Every day around the world, senior executives, marketers, strategists and research professionals from all segments of the industry value chain use Phocuswright research for competitive advantage.