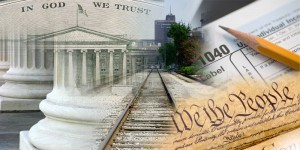 Automating government travel is a complex process. Government regulations require systems to adhere to precise business processes with legacy system integration a critical factor. Federal, state and local governments must embrace new technology in order to simplify and improve the efficiency of government employee travel. Best of breed commercial practices and technologies can be applied to government employee travel to lower transaction fees and improve customer service. Ultimately it is the tax payer that benefits from efficiencies achieved through the automation of the government travel process.

Since 2002 Travel Tech Consulting, Inc. has worked with the General Services Administration (GSA) on the government-wide ETS initiative. In addition, Travel Tech Consulting has worked with the Defense Travel Management Organization (DTMO) on contact compliance and customer satisfaction measurements. Travel Tech can apply our wealth of experience working with the U.S. Federal government to state and international governments looking to automate employee travel.
Additional Government Consulting Experts and Strategic Partners:

From headquarters to the back office to the front line, Deloitte works side-by-side with clients to design and implement their most strategic, complex initiatives to achieve higher levels of performance and service — while managing risk and getting more value from compliance requirements. For years, Deloitte has helped public sector clients achieve breakthroughs in performance, transparency and accountability. Travel Tech partners with Deloitte on the General Services Administration (GSA) ETS2 project.
---

(formerly Perot Government Services)
Government has new demands and expectations for efficiency, performance, and transparency. Dell Services help government transcend these challenges with leaner processes, adaptable technologies and optimized mission-focused solutions. Travel Tech partners with Dell Government Services for work with the Defense Travel Management Organization (DTMO).
---



Jon Farrier, President Travel Technologists
Coined a 'travel technology guru' by industry press, Jon Farrier's background includes various consultancies and CxO roles with US and
European-based global travel management companies and technology providers.  As the former president of World Travel (which became BCD Travel), The CIO of TQ3 Travel Solutions, the founder of Travel Technology Group (which became TRX) and a partner and CEO of GDSx, Jon has been at the center of travel technology innovation his entire carrier. Travel Tech Consulting is partnering with Jon on work for the GSA on their ETS2 initiative. Jon is an expert in all technologies related to corporate and agency operations.