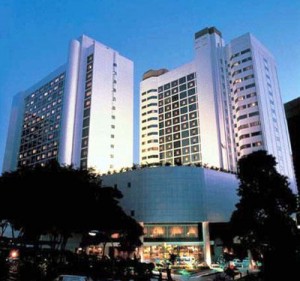 The hospitality industry has experienced major changes with the growth of online distribution and social media. Difficult economic times have created pressure between property owners, general managers and chains, as perishable inventory is sold through a variety of channels. While chains are often the main focus, a vast majoirty of the global hospitality market are non-affiliated, independent properties.

Norm Rose has spoken at the annual HITEC conference and has contributed articles to Hospitality Upgrade magazine and the Cornell School of Hotel Administration. In addition to doing work for major chains such as Hilton, Starwood and Choice Hotels, Norm has worked with trade organizations such as HSMAI and HEDNA. Travel Tech Consulting can help hoteliers with all aspects of travel technology from distribution strategy and reservation system procurement to mobile and new media strategies.
Additional Hospitality Experts Include: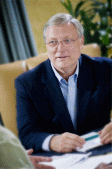 William Carroll, PhD., Senior Lecturer, School of Hotel Administration, Cornell University / Senior Hotel and Lodging Analyst, PhoCusWright
Bill is considered one of the foremost experts on revenue management, business planning and modeling, distribution and pricing analysis. He has presented numerous papers for organizations in the hospitality market. Dr. Carroll co-authored PhoCusWright's U.S. Online Travel Overview Eighth Edition and authored PhoCusWright's Hotel & Lodging Commerce 2002-2005: Distribution Strategies and Market Forecasts. He is also a faculty member at Cornell University's Hotel School. Dr. Carroll has over 25 years of experience in the travel industry. He holds a BA in Economics from Rutgers University and a Ph.D. in Economics from Penn State University.
---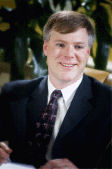 Daniel J. Connolly, Ph.D., Associate Dean for Undergraduate Programs, Daniels College of Business, University of Denver / Senior Hotel and Lodging Analyst, PhoCusWright
Dan is a recognized thought leader in the area of hospitality information technology. An associate professor of information technology with a dual appointment in the School of Hotel, Restaurant and Tourism Management and in the department of information technology and electronic commerce, Dan also serves as director of undergraduate programs for the Daniels College of Business at the University of Denver. His teaching, research, and consulting interests focus on the strategic application of information technology and electronic commerce. Prior to joining academia, he spent nearly 8 years working at Marriott International's corporate headquarters in the area of information systems. In addition, he has consulted with numerous organizations in the hospitality, health care and technology sectors, and has more than 10 years of experience in hotel and restaurant operations.