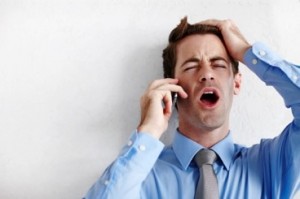 As a consultant over the last 19 years, I have traveled a great deal, but my travel experiences have mostly been sheltered from the challenges faced daily by the average traveler. This is particularly true as a top status frequent flyer with my favorite airline, traveling business class internationally and using CLEAR to bypass security lines at US airports. Even as a frequent business traveler, travel can be challenging as I have experienced my share of delays, but I often forget what is like for the infrequent traveler and how dysfunctional our industry can be.
This became very clear on a trip my family just completed to LA for a family event (my wife's grandfather just turned 100!). The flight was crowed and we experienced a minor delay, all something I am very used to. My epiphany came when I went to pick up my Hertz rental car. I have been a Hertz Gold member since the program began, but because I booked the car at a very low rate through Priceline, I was told that I would not able to use the Gold Service. At first when I arrived at the Hertz lot I mistakenly went to the Gold building. I went up to the counter and the representative quickly said, "you booked through Priceline so you need to go to that other white building across the lot". With that comment I already started feeling like a "have-not"segregated to a separate facility. There I found a line of about 15-20 people. Each person seemed take 5 minutes or longer to process, so it was not until about an hour and half later for me to arrive at the front of the line. During this time all of the folks in the line observed Hertz representatives suddenly walk away from their desks (without warning or communication to the customers on line) leaving at one point a single agent who seemed to be embroiled with an international group of travelers for over 30 minutes. When I finally got to the head of the line, the Hertz agent literally was jumping between 4 computers trying to find a car for me. The problem was that every time she found a car, it turned out that the car's registration had not been renewed. After about 30 minutes trying she finally convinced a Gold agent to release a car for me. After nearly two and a half hours, I finally was in my rent a car and off to my hotel.
I wanted to share this story not as an irate traveler with another travel horror story, but to illustrate what this dysfunction tells us about the travel experience for the masses.  I do not blame the Hertz personnel as each seemed to be working their hardest to resolve my problem as well as service the other travelers. The problem lies in the fact that Hertz as many travel brands believe, as I do as well, that self-service is the way of the future particularly mobile based solutions.  The problem is that we are not quite there yet and once you revert to a more traditional human-based system combined with heavy cost cutting measures implemented by Hertz and many others in the travel industry, the result is poor service and frustrated employees and travelers.  My experience at the Hertz LAX counter is being repeated globally every day at all types of travel services and touchpoints where employees are pushed beyond their limits and the brittle travel infrastructure breaks down due to weather, operational problems or other factors.
We are a point in history where any travel brand cannot rest on their laurels despite deploying the latest cool smartphone app.  If you sell your product through a distribution channel (in this case Priceline, the fast growing OTA) you have to pay attention to the experience of the traveler. We are in an age of  Big Bang Disruption.  Companies such as Uber and Zipcar are real threats to traditional companies such as Hertz and without a greater focus on providing superior service to every customer, even the largest rent-a-car company is at risk.  While innovation can dramatically improve the travel experience, people are still part of the ecosystem. The brand damage from having a lack of sufficiently compensated line personnel combined with a lack of investment in tools to make their jobs easier, is a critical error especially in this social media charged environment where consumers can voice their negative views about brands instantly, impacting a company's image. Some politicians have talked about the "2 Americas". Having recently experienced the dark side of our travel industry, I caution all travel company executives to recognize that the immediate gains from self-service solutions often result in dysfunctional experiences for large segments of the traveling public who continue to use more traditional human-based travel services.