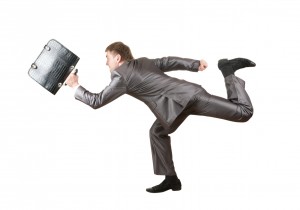 Over the last 18 months I have sat back and observed the heated debate over open booking. My strongest critic of this debate is not about the pros and cons (though I will share that in a moment), but on how definitions vary across articles and thus cloud the very essence of the debate. So before I give you my view, I want to establish some clear definitions:
Out of channel bookings –  Even with the most successful managed travel programs there will always be a certain percentage of bookings outside the TMC/Corporate Booking Tool (CBT) channel. For some, these are called rogue bookings. Clearly the transparency of the Internet along with the growth of OTAs, Metasearch engines and enhanced supplier websites have continued to tempt the corporate traveler to book outside the channel. The reality is that even during the days of telephone-only based reservations, there was a segment of the managed travel program that called the hotel or airline directly. Out of channel bookings are and continue to be a problem for managed travel programs from a policy enforcement viewpoint and impacting Duty of Care issues.
Unmanaged travel –  Many articles have equated open booking with unmanaged travel.  These are clearly two different things.  Corporations who let their travelers "do what they want"  – booking through any channel on any supplier – really have an unmanaged travel program. That is not a new option or a good idea for any large corporate entity.
open booking – Here I am intentionally using the small o, small b in this definition. Though the problem may have gotten worse over the last 10-15 years, out of channel bookings have always been an issue for managed travel programs. The debate over open booking really has its roots in the way high tech companies such as Google manage travel, by being channel agnostic, but setting up benchmarks costs for trips along with requiring the traveler to submit their itinerary for Duty of Care purposes. It changes the focus on channel and policy compliance to budgetary goals. My colleagues Scott Gillespie and Evan Konwiser solidified this concept by describing it as Managed Travel 2.0. Simply put, my definition for open booking in this article and others I've written is the same as Managed Travel 2.0.
Open Booking Solutions – These are products such as Concur's TripLink and Sabre's TruTrip. One of the reasons for the confusion about the definition of open booking is that originally Concur called their solution Open Booking. These applications have two roles. They can simply be used to capture out of channel bookings or they could be the underpinning of an open booking/Manged Travel 2.0 policy implementation.
OK now that we are all on the same page, let me express my opinion by answering some basic questions:
1) Will open booking/Managed Travel 2.0 become widely accepted and replace the current GDS/TMC/CBT distribution channel?  
The jury is still out on this one. I have seen some growth of the open booking/Managed Travel 2.0 strategy by specific corporations and TMCs, but the mainstream has not yet adopted this approach.
2) Are capturing out of channel bookings important?
Absolutely! The new Open Booking Solutions are essential tools for corporations and TMCs to capture out of channel bookings for increased oversight and Duty of Care.
3) Is the traditional corporate travel distribution environment under threat?
Yes. With the growth of smart devices – smartphones and tablets- corporate travelers now have untethered access, 24 hours a day to travel content. This fragmented environment is promoting self-service and allowing more immersive, personalized and intelligent interactions.  The threat may ultimately come from Google Now or Apple Siri rather than the traditional debate of supplier versus distributor.
BTN recently told me that a majority (a little over 50%) of corporate travel managers still do not have a mobile travel management strategy in place. This is a very disturbing statistic. This is much more of a threat to managed travel than all the rhetoric around open booking, especially for those who try to confuse the issue by mixing up unmanaged travel (never a good thing for large corporations) and open booking.