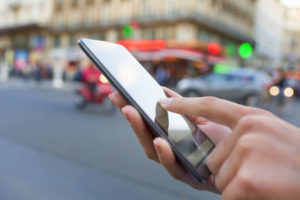 We are in the midst of a radical restructuring of air travel distribution. We have heard for the last 5 years that IATA's New Distribution Capability (NDC) will drive a new era of airline retailing.  In recent speeches at a variety of industry events,  Yanik Hoyles, Director of the NDC Program at IATA, emphasized that NDC is all about bringing rich content through indirect channels. This is the IATA message despite the fact that many airlines, especially the European full service carriers (FSCs), have linked NDC to GDS bypass and the elimination of TMC/OTA financial assistance. There is no question that NDC has arrived, but it is unclear when it will deliver rich content through indirect channels.  As mentioned on a recent BTN webinar, NDC adoption will require OTAs, metasearch, Corporate Online Booking Tools (OBTs) and TMC desktop point of sale systems (POS) to change, blending NDC unique offers with standard pricing from the GDS. Comparative shopping will be impacted as travelers try to evaluate different offers from carriers that bundle ancillary services or lower prices. So far, we've seen little evidence of any change in the way fares are displayed though indirect channels.
One area not discussed in the NDC effort is the significance of mobile as a booking channel for managed travelers and how mobile airline apps could play a role in 1:1 marketing to the business traveler.  Over the last few years I have spoken to hundreds of travel managers at companies across the globe for various research projects.  Many travel managers still have trouble answering the basic question of how much leakage is going through supplier and OTA mobile apps.  Often I find travel managers stuck in their 1990s/early 2000's measurements of online booking adoption, and are not adequately tracking mobile bookings through supplier apps and OTAs which could significantly impact their traditional high adoption measurements.
There is no question that the three GDS are now committed to embracing NDC, but how long will it take to bring this rich content to the booking platform?  In an interview with the Company Dime yesterday, I was asked to comment on the new booking facilities coming to major TMC apps, while this capability has already existed on OBT booking tools such as Concur Travel.  I was surprised that in 2018 bringing airline booking capabilities to TMC mobile apps is considered news.  After all, it has been 10 years since the launch of the 1st iPhone.
Until all front-end facing systems – OBT online, OBT mobile apps, TMC mobile apps and Agent POS – are in place, bringing rich content through the channel will be stymied.  TMC mid-office and back-end systems also need to be updated to accommodate NDC and ONE ORDER.
While the industry struggles with this tech refresh, airline apps already provide a platform for more personalized offers.  Will the airlines wait until NDC brings rich content to the channel for personalization?  The answer depends on the airline.  The FSCs in Europe – Lufthansa Group, IAG and AF/KLM are clearly leading the financial restructuring either though NDC direct connectivity or "private channels" that eliminate or greatly reduce "financial assistance".  American has offered TMCs an incentive to use NDC direct connect.  The slow roll out of Concur's TripLink is clearly one important solution to bring airline.com and direct app bookings to the travel and expense management system, but adoption from corporate side has been slow.  Traxo's ability to capture email confirmations also helps bring OTA and direct supplier bookings into managed travel, but after the booking has occurred.  The problem with both these solutions is that in an era of personalized NDC offers, understanding the Lowest Logical Airfare (LLA), a foundation comparison benchmark for effective travel management compliance and analysis, could be significantly disrupted. In fact it is likely some airlines will use their mobile app to offer unique ancillaries and possibly price to the business traveler whether they are part of a managed program or not.  Every corporation needs to have a handle on their mobile leakage and create negotiation strategies with their preferred carriers to prevent unique offers through the airline's mobile app.  Adding a air booking capability to a TMC app to solve this problem misses the very point of the airline controlling the quote, the essence of NDC. Corporations need to keep in mind that airline retailing is designed to increase the profitability of the carriers and thus may directly conflict with travel management objectives.