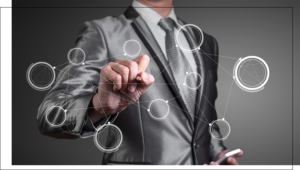 It was August 2001 and I was contacted by the press regarding travelers' willingness to adopt iris scanning as part of the airport security process. My response was simple, I didn't think travelers would be willing to put up with the extra time required for iris scanning as thus it would not be widely adopted. Then 9-11 happened and everything changed. The Covid-19 pandemic will result in permanent changes in the travel industry, but which emerging technologies will find a new life in a post Covid-19 world? What can be done today using emerging tech such as AI and VR to stimulate demand?
Welcome to Travel Tech Consulting's blog re-launched. I began blogging back in 2005 and blogged regularly until around 2018. Given our current shelter in place environment due to the Covid-19 pandemic, I thought it would be helpful to relaunch my blogging efforts. I have been in the travel industry since 1982 and as a consultant since 1995. I have also been a subcontractor with Phocuswright since the early 2000's, where you can find many of my most recent insights behind their subscription fire wall.
I and my consulting team members have worked on 100's of projects in all sectors of the industry including airlines, corporate travel, distribution, government travel, hoteliers, tour operator/leisure travel and travel startups worldwide. We've accumulated deep knowledge from these decades of consulting engagements and thus during these difficult times, I feel we need to give back to the community by providing our insight on what comes next once the recovery begins.
We will be publishing weekly (and sometimes bi-weekly) blogs authored by myself or another consultant in my network. We have three guiding principles for these blogs – ensuring their relevancy to the current environment, providing the suggestions that are actionable and maintaining a focus on a single topic per blog entry.
There a lot to talk about. Emerging tech such as VR, AI and robotics have new relevance for the travel industry. We've seen the intersection of Fin Tech and Travel Tech for years, but the post Covid-19 reality a new focus on the intersection between Med Tech and Travel Tech will be needed to ensure the safety of our travelers.
I hope this message finds you healthy and safe during these difficult times for our industry. We hope you find our perspectives valuable.
Norm