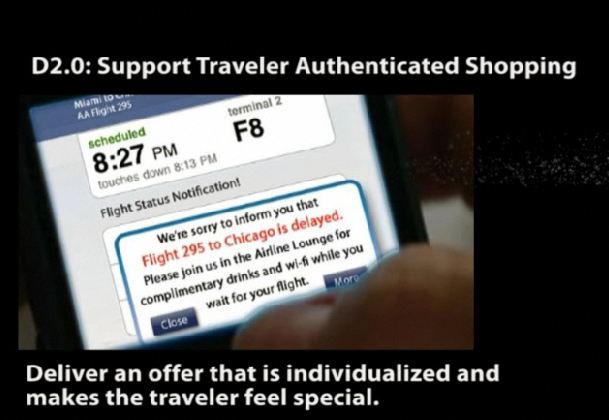 The Open Axis Group, the not-for-profit industry organization promoting XML- based airline distribution connectivity has produced a video and whitepaper in an effort to persuade the indirect channel (TMCs, Corporate Booking Tools & GDS) to adopt their XML schema to access airline content including ancillary services. A key thrust of this effort is to allow airlines to provide more personalized offerings based on customer value in an attempt to fight the commoditization of airline products that have historically plagued the indirect distribution channel.
Clearly, the organization is trying to rise above the prior rhetoric of past direct connection discussions that was typical of the debate during 2005 when the term GNE (GDS new Entrants) was used to describe alternative distribution platforms promoted by ITA Software, G2 Switchworks and Farelogix. Of these three sold called GNEs only Farelogix remains as a significant player in this discussion  and it is the Farelogix XML schema that is the foundation for the Open Axis Group XML standard (though this would change if the acquisition of ITA by Google goes through and Google embraces the Open Axis connectivity schema). Back in 2005, it appeared that these GNEs were being used simply as a negotiation tool to force lower transaction fees from the GDS. Clearly today's debate is beyond negotiation positioning and at its core is an attempt to permanently change airline distribution.
I do applaud the airlines efforts to differentiate their service by offering unique products based on customer value, but determining customer value is the tricky part of this puzzle. The value of the customer should be based not only on the history with that specific airline, but the overall profile of the traveler. A simple case in point, as a Global Services level frequent flyer I receive great benefits from UA, but when I fly AA, they view me as a less valued customer who would not qualify for benefits based on my AA status. Ironically it is the indirect channel that has greater insight into my total travel history than any one airline. Airlines are in constant competition to not only protect the value of their best customers, but to derive incremental revenue from influencing travelers to switch preferences to a different airline. Obviously there are many factors that influence airline choice particularly in the most coveted business travel market segment including corporate deals and policies, frequent flyer benefits such as upgrades, flight coverage from the traveler's home city, and past experience with the airline. Many pundits often characterize the current Open Axis Group effort as the classic battle between the GDS and direct connect. Rather than thinking in those terms, all parties need to recognize the  needs  and value of all the industry players.The desire for airlines to use ancillary services to sustain profitability and avoid commoditization is a valid cause that helps the entire industry by supporting a healthy airline ecosystem, while the important role of intermediaries in providing a more 360 degree view of the customer cannot be overlooked. I am hopeful that at the end of the day all parties will recognize the value they offer each other and reach agreement to drive enhanced connectivity and improved personalized services based on total customer value, not a single airline perspective.