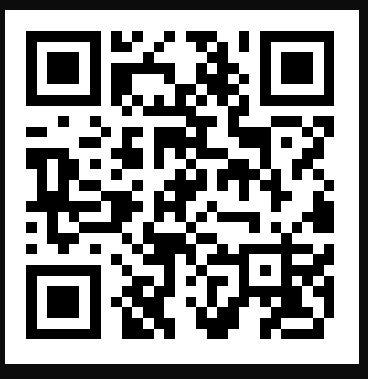 We have entered a new era of sentient things. The world around is now being augmented with tags. Whether they are Quick Response (QR), Microsoft Tags or an NFC enabled sticker, the world around us has come alive with information and links. Howard Rheingold author of  Smart Mobs, first talked about sentient things in 2001 predicting:
" Information in places: media linked to location.
* Smart rooms: environments that sense inhabitants and respond to them.
* Digital cities: adding information capabilities to urban places.
* Sentient objects: adding information and communication to physical objects.
* Tangible bits: manipulating the virtual world by manipulating physical objects.
* Wearable computers: sensing, computing, communicating gear worn as clothing."
The explosions of tags of all sort is the beginning of this sentient revolution. What does it mean for the travel industry? Simply put your physical location can now be transformed into an information source for your travelers. Digital cities are well under way with efforts such as I outlined in my blog post about my trip to Amsterdam about my trip last year to address the WCIT conference and the Waag Society's Amsterdam 3.0 project. This  illustrates how a city can use tags to bring alive the physical world. Tags are an extension of the mobile/social revolution. Combine tags with augmented reality and the physical world suddenly becomes annotated with social comment and criticism.
With Near Field Communication exploding over the next few years, the impact of travel will be significant  NFC involves two pieces of hardware. One is an RFID (radio frequency identification) chip in a mobile phone and the other is an NFC reader at a merchant or transportation facility. ABI Research forecasts that the number of RFID-enabled phones sold will rise from 700,000 in 2009 to 247 million in 2015. As mobile-enabled NFC devices become more common and the reader infrastructure is installed at airports, hotels, and merchants, the NFC process will become commonplace and change the travel experience at multiple customer touch points: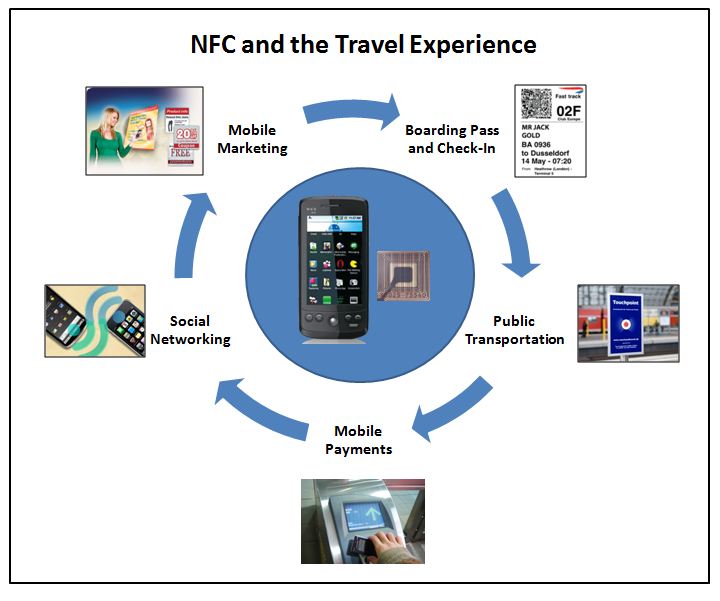 Google's RFID tag effort has begun with the distribution of NFC enabled tags in Portland, Oregon to a group of selected local businesses. Google provides a kit of marketing materials to help businesses to be recognized, rated and recommended by their customers. The highlight of the kit is a bright red sticker "Recommended Google" to hang in the window of the business.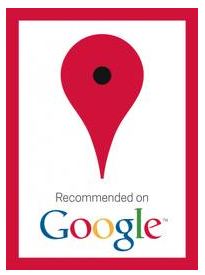 Hoteliers in particular need to watch this trend closely and be sure to annotate their physical location with interactive tags. The sentient revolution has begun and it promises to enhance the travel experience.